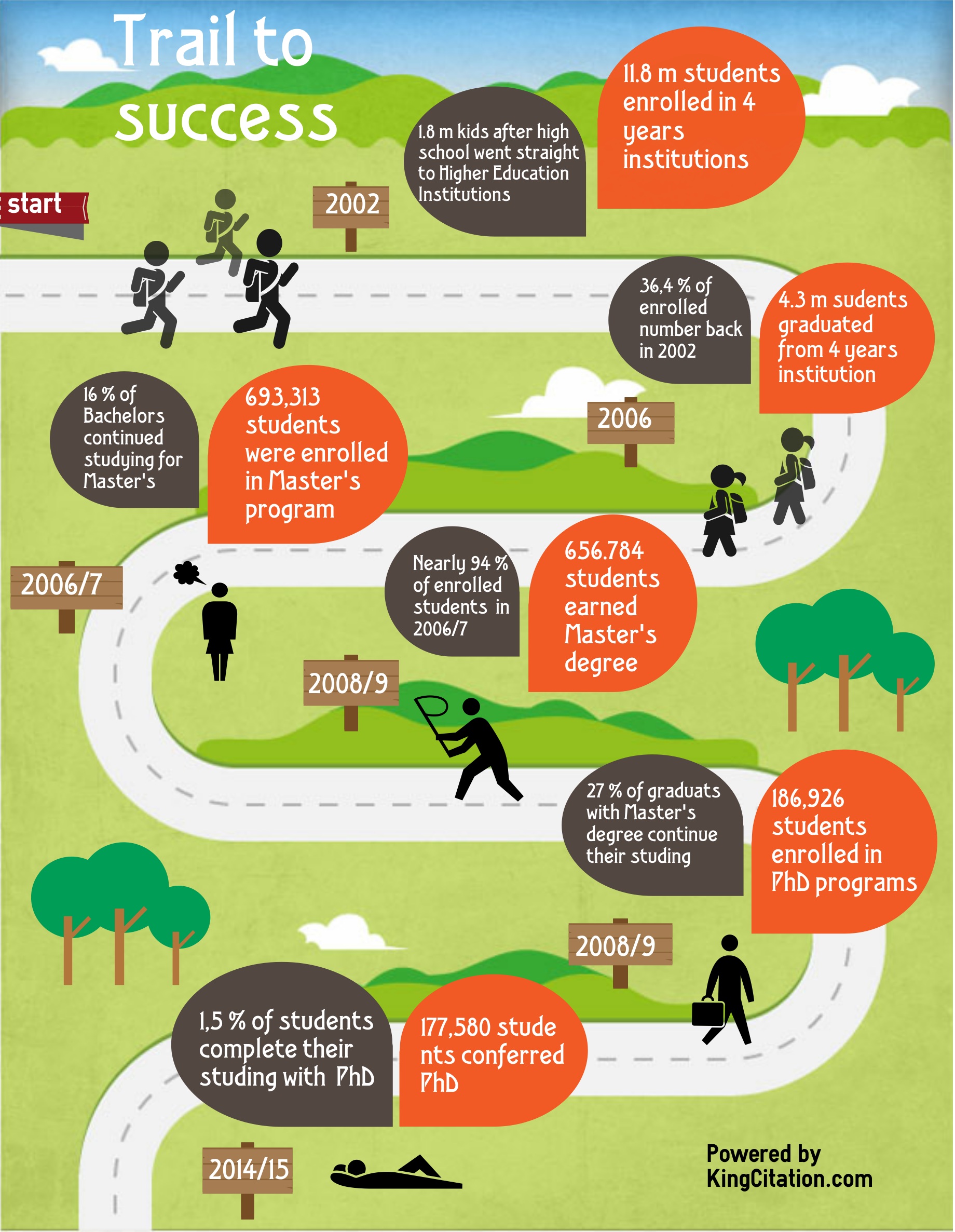 At the start of the 21st century, humankind finds itself on a non-sustainable course – a course that, unless it is changed, will lead to catastrophes of awesome consequences. At the same time, we are unlocking formidable new capabilities that could lead to much more exciting lives and glorious civilizations. The 21th century characterized by rapidly growing science. Globalization opens new approach for nearly the same opportunities for people all over the world. Nowadays Universities became a brand and higher education on behalf a customer product. The outcome of this two dimension is job with higher rate and status in society. Getting a PhD became more real and affordable. But not everybody could imagine how time and labor consuming process getting a degree is. Too often students have to combine working and studding in order to pay tuition due to expensiveness and higher competition in education.
Bellow you can see the numbers of students who succeed to to finish their travel to success, it is a rather long route full of bricks and walls.
There are too many factors why some body did not succeed, often lack of money, lack of patience or simply absence of luck may force students to give up their dream.
There is no panacea to help students to survive this long route, but thankfully to globalization process there is couple ways to reduce time and labor consuming process in making research papers, essays and dissertations. Every and each student knows how important to give a credit in your work for using somebody`s ideas. On behalf every body knows how much time it takes to cite one single source. To facilitate this process the citation machine was designed to meet needs of every student who need to create references in any format and style. Ex students designed this program as they we too irritated by losing much time after doing reference list. To create bibliography in MLA, APA, AMA, IEEE and many others. The citation generators are free and presented with last updates on style.
The information in info-graphic was retrieved from: https://nces.ed.gov/