There is little doubt that writing an academic research paper, whether it pertains to the various magazine, books, or thesis, is not an easy job, to say the least. It could relate to different subjects and could refer to study of languages, literature, philosophy, criticism of literature and much more.
However, there is a common theme in all of those academic research papers. It is about finding the right answer to the question that gets regularly asked – "How to cite a website in MLA format?"
That's because all these subject matters and topics are supposed only to use the MLA format, it stands for Modern Language Association.
Correct usage of this style is extremely critical, citing is a necessity.
However, this cannot be done in a haphazard way, and everyone has to pay close attention when citing their sources in an organized way. This is a must-learn skill as far as academic writers are concerned.
But don't worry, it is a skill that can be learned over time.
Those of you who can apply this format the right way, are on your way to becoming great researchers and you are ready to reference resources that were used in your works.
Comparison With Other Formats
There are different types of citations and, as mentioned earlier, MLA is one such method which is commonly used. Another common type of citations used is referred to as APA (American Psychological Association).
To avoid making mistakes, it is important to have some basic understanding of the differences between the formats. In this instance, we'll be looking over MLA and APA.
As far as date usage is concerned, MLA refers to the date of publishing. On the other hand, when it is imperative to understand how to cite an article from a website MLA or other sources, the date format usually stays the same.
Secondly, the date is never mentioned in parentheses. However, when it comes to APA, the date stays in parentheses.
Furthermore, when it comes to author names, the first and last names have to be mentioned. However, in the case of CPA, it is usually the last name without any mention of the first name. The source pages are referred to as Works Cited, and in the case of APA, it is called References. There are a few other differences too which one must understand and remember. These nuances are relevant, especially when it's important to learn how to cite a website in MLA format in texts.
A Few Examples Of Usage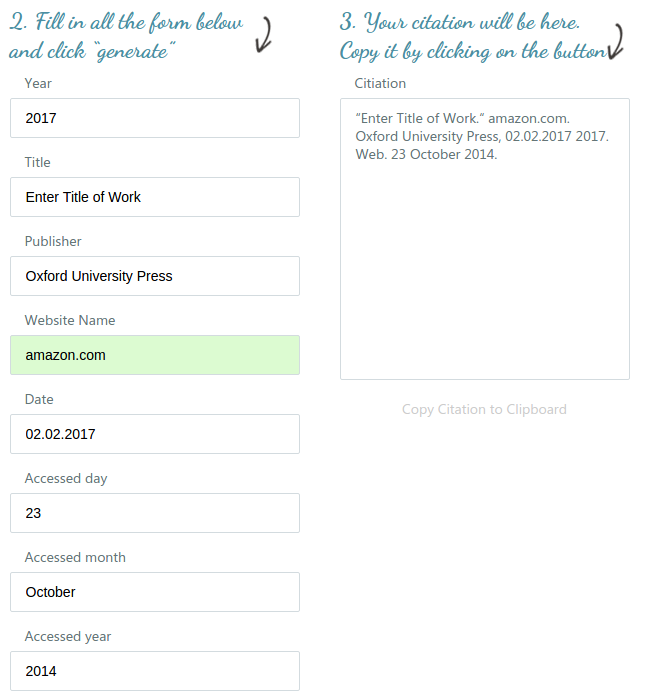 It has to be understood that MLA format is considered easy because it's simple to use as far as the attribution of information goes. Most schools have adopted and accepted this format.
There are countless rules regarding formatting, and it will be impossible to list down each and every one of them. Let us have a look at a few such rules. This will be particularly useful when it comes to knowledge on how to cite a website without an author MLA and in many other such situations.
If the author's name is known and a citation is needed, it is done by referring to the author in parentheses after the quotation. In the case of electronic sources, it is usually done by referring to the last name of the author, his/her first name, followed by the name of the article and finally the address of the website as an URL.
For example, the initial page might need to be tweaked quite a bit to adhere to MLA formatting requirements. You will have to change the default top and bottom margins of your page, as well as the left and right-hand margins. All of these should be set at one inch.
Headers are also needed whenever you are presenting an MLA-formatted paper. The header should ideally have the last name, followed by two blank lines and it certainly must have page numbers incorporated into it. Double line spacing is the norm followed for MLA formatting.

Services Offered By Kingcitation.com
If that still sounds too hard, you're at the right place to find assistance with that pesky citation.
By choosing Kingcitation.com, you're making the smartest decision. When you need to solve all of your citation matters, our service is here to help. Whether it is about getting the right answer to the question on how to cite a quote from a website MLA or any other associated information, our service has a proven track record of excellence.
Our time tested MLA citation maker helps you, the end user, to cite any page accurately and automatically without manually struggling for hours on end. We take care of rules and regulations relating to any formats.
Think of us as a quality citation machine, ready to tackle any problem that arises from citations.